Contact Form
Contact Form (English)
If you wish to consult us in English, please use this contact form first.
Preparing affidavits that are in Connection to Japanese Law:
Our lawyers can assist in the preparation of affidavits in relation to inheritance matters as well as any other matters relevant to Japanese Law.
Affidavits
An Affidavit is formed when a lawyer swears in the presence of a Notary at a Notary office that the contents of a document is true. After swearing an oath that the document contents are true, lawyers will then be required to sign the document in the presence of the Notary before the document can be declared as certified and authentic.
Affidavits in connection to Japanese Law are usually prepared by lawyers with skills and experience in the relevant field of law.
Apostilles
The Convention Abolishing the Requirement of Legalisation for Foreign Public Documents, or the Apostille Convention, (Hague Convention of October 5, 1961), outlines that apostilles are the basis of certification and is required by the Ministry of Foreign Affairs. 
An apostille will be required when you need to submit Japanese official documents to various procedures such as marriage, divorce, birth registration, visa application or real estate purchases, in foreign countries. Apostilles can be accepted by signatory countries of the Hague Convention. In the destination country, an apostille can be used as certification document which is equivalent to legalization by any Embassies and Consulates in Japan.
Our lawyers can assist in the obtainment of an apostille when necessary.
Fee:

Contents of apostille are written, decided and settled in English (Starting from 50,000 JPY)
Contents of apostille undecided and still pending (Starting from 100,000 JPY)

After initial consultation and contents of inquiry matter, an estimate of the fee will be sent to the client. In addition, Notary office fees and international post-delivery fees will also be charged to the client.

Payment Method:

Please transfer fees directly into the office`s Japanese bank account. Account details will be provided after consultation.

Procedure;

Please contact us through our online contact form. Please include summary and details of your required affidavit.
We will inform you of fees.
A delegation contract between the client and lawyer will be sent to the client by method of e-mail.
Fees will be paid by client.
Contents of affidavits will be discussed and decided through e-mails between the lawyer and client.
Our lawyers will form the affidavit at the Notary office.
Affidavit will be sent to client by international post.

Contact Method:

To contact our office, please use our online contact form.
Nabekura Law Office
Nabekura Law Office is located in the city of Matsudo in Japan's Chiba Prefecture.
Close to Tokyo, it is about 30 minutes by train to Kasumigaseki Station, where the Tokyo District Court is located.
Our two highly experienced attorneys can assist with a wide range of legal issues, including inheritance, divorce, criminal proceedings, administrative proceedings, corporate law, debt collection, bankruptcy procedures, and drafting of affidavits.
We will do all in our power to achieve satisfaction for our clients in the matters they entrust to us.
We are also able to respond in English and handle requests from overseas. (Currently, English-language services are available only by e-mail or written correspondence. If you wish to consult us in English by telephone or in person, please contact us.)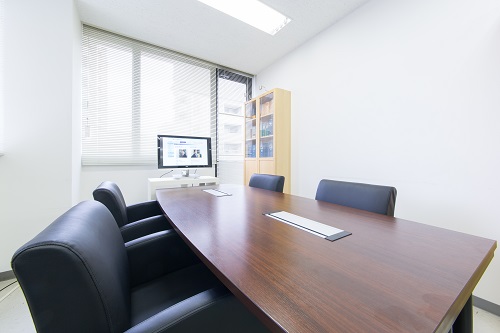 Lawyer
Masanari Nabekura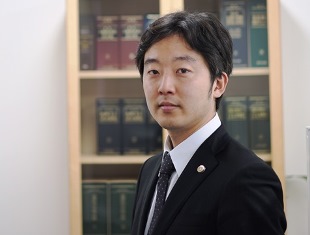 Qualifications
Admitted in Japan
Member of the Chiba Bar Association
Academic Background
Graduate of the University of Tokyo
Graduate of the Graduate School of Law, Waseda University
Professional Experience
Worked for a foreign computer manufacturer and a consulting firm.
Graduated from the Legal Training and Research Institute of Japan operated by the Supreme Court.
After working for a law firm in Matsudo, Chiba Prefecture, established own law firm.
Languages
Japanese, English
Contact
Access